Back To Our Services
Conducting regular and careful upkeep on your garage door is essential if you want to ensure that it continues to work to your expectations and is always safe to use. But with so many factors contributing to its decay and eventual breakdown, performing garage door maintenance without professional assistance can be risky. That is why we are dedicated to providing our customers with high quality, affordable maintenance services that can be relied on to keep your doors in good health. If your garage doors are in need of maintenance, why not call us now for assistance?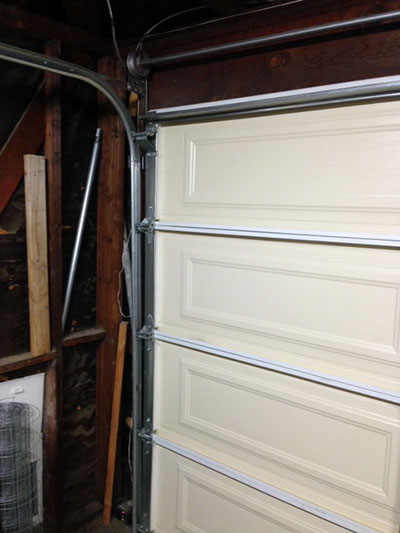 Here is a little bit more about what we have to offer:
Safe Spring Replacement
Your garage door springs are possibly the most important part of your doors. This is because they keep it properly balanced, correctly supported and safe to use. They are typically installed on opposite ends of your door in pairs, and when even one fails it can cause serious damages to the door and injuries to its users. If you have noticed any rust, signs of galvanic corrosion or stress marks on your springs, give one of our technicians a call today to have them maintained.
Inspections and Replacements of Safety Features
Your opener's safety features such as its reverse function are essential for ensuring that your doors are always used safely. Keep your family out of danger from injury by making sure that the safety features are performing as they should by having one of our technicians inspect and rectify them if they are not working properly. We can also assist you with replacing safety cables which give your door additional support.
Lubrication for Doors, Tracks, Springs and Openers
So many parts in your automatic door need to be properly lubricated to ensure that they continue to work without friction that will eventually cause them to become worn down and ineffective. If your system is operating with too much noise or are jittery, it could be a sign that you need to have lubrication maintenance done on its parts. Call us for assistance with the matter.
Need Garage Door Maintenance? Call Us Now
Call today and speak with one of our technicians for more information about our services. Our team of highly trained, professional technicians offers garage door maintenance that is sure to keep your doors running smoother for longer.
Back To Our Services